Congregación de la
Pasión de Jesucristo
Predicamos a Cristo crucificado
Congregation of the
Passion of Jesus Christ
We preach Christ crucified
Streaming Press Conference
16 September at 4:30 PM
The presenters at the Press Conference will be:
Card. Pietro Parolin, Holy See Secretary of State, Fr. Joachim Rego, C.P., Superior General of the Passionist Congregation, Prof. Vincenzo Buonomo, Rector-President of the Pontifical Lateran University, Fr. Fernando Taccone, C.P., Director of the Congress.
Passionists, Third Centenary: 1720 – 2020
For materials and information click here, or go directly to the JUBILEE website.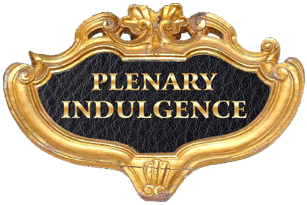 Every day in all Passionist convents and monasteries it is possible to obtain the Jubilee indulgence.
Celebration of 300 years in the world

Calendarium Proprium  SEPTEMBER 2021

4
Alb
Missa et officium votivum Beatae Mariae Virginis Perdolentis. L 1. Rom 8, 31-39; Ps. 17, 2-3.5-6-7; Ev. Io 19,25-27 vel: Lc 2,33-35
10
Rub
Missa et officium votivum Passionis (

IV

). "

Vultus Chr is ti pa tient is

".
L 1. Is 50,4-9 vel Phil 2,6-11; Ps 30,2.6.12-13.15-16.17.25. Ev. Lc 22,55-65.
14
Rub
IN EXALTATIONE S. CRUCIS, festum.
Officium ut in Proprio C.P. vel (ut in Com. cum II lect. ex Prop.) Ad horas minores antt. pr. cum pss. feriae. Missa prop., Gloria, pf. prop. L 1. Num 21,4b-9; Ps. 77, 1-2.34-35.36-37.38; L 2. Phil 2,6-11; Ev. Io 3,13-17.
15
Alb
BEATAE MARIAE VIRGINIS PERDOLENTIS, festum.
Patronae Principalis Congregationis. Officium totum ut in Proprio C.P. (vel ut in comm.cum II lectio ex Proprio). Ad horas minores antt. pr. cum pss. feriae. Missa pr. ut in Proprio, Gloria, pf. pr. L 1 Iudt 13,22-25 (gr. 17-20). Ps 144,23.4-5.8-9.10-11. L 2 Col 1,18-24. Sequentia (Stabat Mater dolorosa). Ev Io 19,25-27 vel Lc 2,33-45.
18
Alb
Missa et officium votivum S. Pauli a Cruce. L1. Gal 2, 19-20 vel 1Cor 2,1-9; Ps 83,3-4.5-6.11. Ev. Lc 10,21-24 vel Lc 9,18-24.
24
Alb
S. VINCENTII M. STRAMBI, EP., memoria.
Officium ut in Proprio C. P. et feriae. Missa memoriae ut in Proprio. L 1. 2 Tim 1,6-14 vel Is 61,1-3; Ps 88,2-3.4-5.21-22.25-27; Ev. Io 10,11-16 vel Mt 10,16-20.

Pdf Calendarium Proprium 2021

Per scaricare il calendario grande clicca qui
Per scaricare il calendario piccolo clicca qui