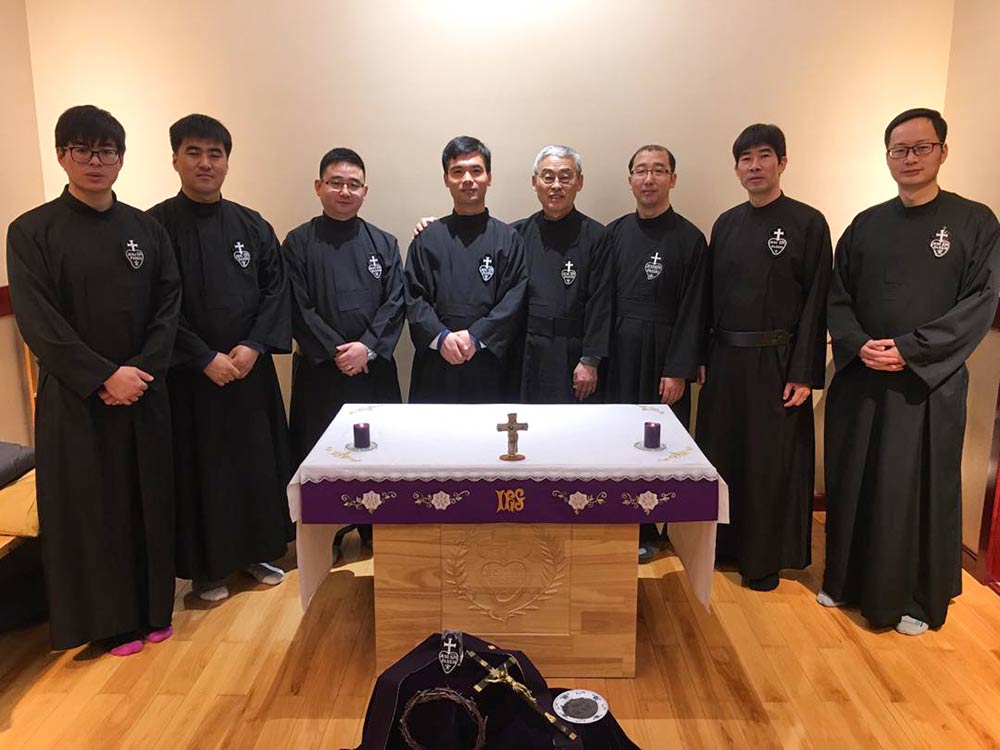 Chinese Passionist community
Visit to the Passionist
community of Xi'an
The religious live in an apartment on the 17th floor of a condominium, that consists of three sectors—a kitchen/service area, the rooms of the religious and the chapel.
In the diocese of Xi'an our religious minister in two parishes. One is a diocesan parish where there are two Passionists-- a deacon (who will be ordained in 2020) and a priest.
A parish in the city of Mu Jia Gau is administered by the Passionists. Here a priest, a lay Brother and a postulant live in a temporary make-shift residence. Eventually they will reside in a house that is being constructed next to the church. This is in a rural area inhabited by the local indigenous peoples.
Impressions
The Passionist presence in China began in 1921 by American Passionists of the PAUL Province. In 1950-52 they were expelled by the Communist regime, together with other foreign missionaries. After almost one hundred years, a new mission with local Chinese Passionist religious reopened. This decisive moment for the Congregation in China; we must look forward because there are promises of vocations-- a sign that the Lord blesses this work. "Unless the LORD builds the house, the builders labor in vain." (Ps. 127:1)
Click on a photo to enlarge it, press ESC to exit.