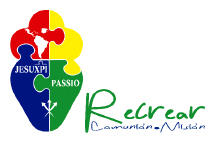 Provincial Superior: FR. JUAN MANUEL BENITO MARTÍN CP.
First Consultor and Consultor SPAIN AREA: FR. JESUS ALDEA PEÑALBA CP.
CANDEAN AREA Consultor: FR. ALBERTO REQUENEZ RODRIGUEZ CP.
Consultor MOTHER OF HOLY HOPE AREA: FR. JOSE MANUEL LEON CP.
Consultor BISHOP ROMERO AREA: FR. MANUEL MENDOZA MENDEZ CP.
Congratulations and best wishes to the new Council!
In the photo, from left to right: Jesús Aldea, José Manuel León, Juan Manuel Benito (Provincial Superior), Alberto Requénez and Manuel Mendoza.